Posted by admin | Filed under style
These dresses are to my liking. In every way. I'd best drop them with a nike kick. Oh just imagine. Christopher Kane sexed Versus and had a baby that I want to sex now.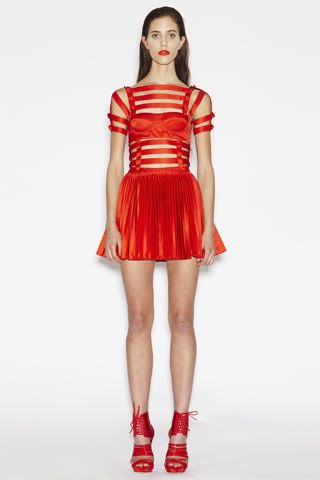 Tags: christopher kane, dresses, eliza doolittle, versus
Posted by admin | Filed under music
Blind man running through the light of the night
With an answer in his hand,
Come on down to the river of sight
And you can really understand,
Red lights flashing through the window in the rain,
Can you hear the sirens moan?
White cane lying in a gutter in the lane,
If you're walking home alone.
Don't let it bring you down
It's only castles burning,
Just find someone who's turning
And you will come around.
Neil Young/Annie Lennox – Don't let it bring you down
Tags: annie lennox, dont le tit bring you down, lyric of the week, neil young