Posted by admin | Filed under Doolittle, Film, haha
Tags: Doolittle, ident, spine tv
Posted by admin | Filed under ?
My Hero for this week is GREAT ORMOND STREET HOSPITAL and all of the kids that stay there and the people that work there. I went along today to meet some of the children and they were all so beautiful and brave ! Below is a picture of me and Jade who was a very smiley pretty little laydee !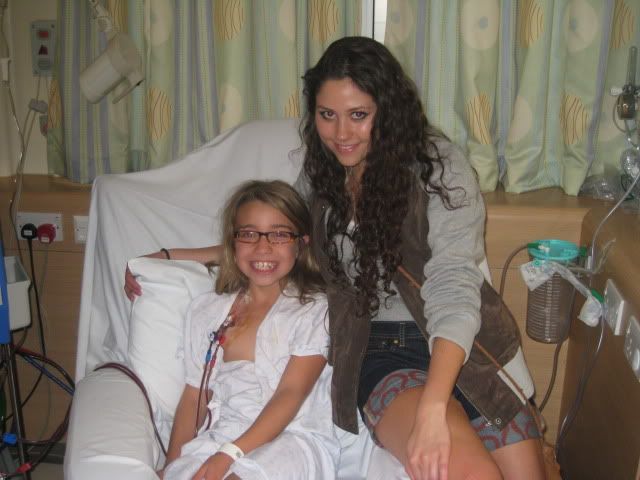 Zero is the RAIN AND MUD ! I am playing at V Festival in Stafford tomorrow and apparently its going to be all rainy and muddy !


It doesn't really matter tho – its still going to be fun ! I am really looking forward to having a party in the rain – so see you there !
Tags: great ormond street, mud, rain, v festival, wellies