Posted by admin | Filed under music, my eyes

I did a live perfomance on the Radliff and Maconie Show in Lyme Regis last week as part of their walk along the Jurassic Coast. They stopped at different points along the way and had guests perform. I was lucky to perform there as it was so beaaaauuutiful !


I love the colour of these little beach huts ! I want my dream house to be painted these colours !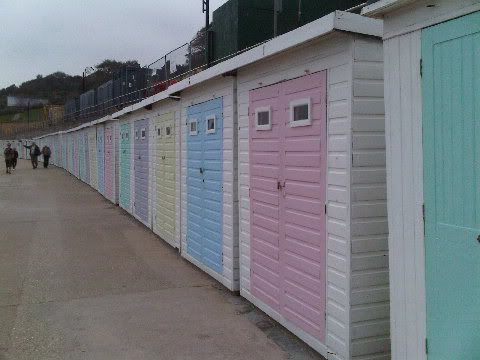 Click on this link HERE to find out more about the walk, and to see the show I did with them !
Tags: lyme regis, radcliff and maconie
Posted by admin | Filed under music
I met a gypsy and she hipped me to some life game
To stimulate then activate the left and right brain
Said baby boy you only funky as your last cut
You focus on the past your ass'll be a has what
Thats one to live by or either that one to die to
I try to just throw it at you determine your own adventure
Outkast – Rosa Parks
Tags: lyric of the week, outkast, rosa parks