Posted by admin | Filed under ?, art, Doolittle, Dudelittle's, Film, games, Greetings, haha, home, laydee of the week, music, my eyes, news & views, style, who's the new kid, yummy
Posted by admin | Filed under Doolittle, music, my eyes, who's the new kid
WAS INCREDIBLE !!!
Have been a bit manic so haven't had a chance til now to post up some of my shinanigans !
Firstly I presented for MTV Woodies awards which was amazing ! I had a lot of fun meeting some of my favourite new up and coming artists and bands !
Two Door Cinema Club – I presented them onto the stage !

Theopolis London – I presented with him !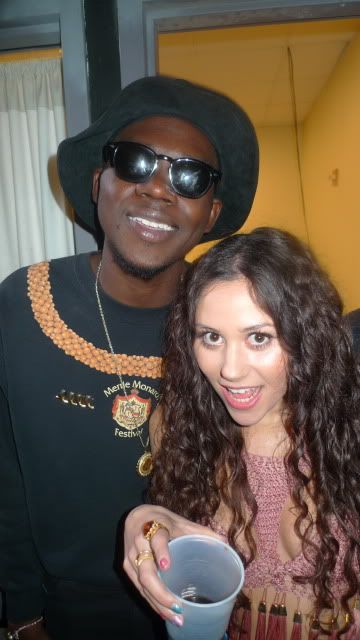 I met Lil B outside after !

Wish I'd taken more photos it was madness ! Odd Future killed it !
The nest day I bumped into the one and only Erick Sermon ! I had to get pic taken with him man ! Felt like a proper fan ! His eyes are absolutely stunning !

The sunshine was so buff !
Here's me and Charleston dooing some acousticness

VIBES !

Tags: austin, awards, charleston, erick sermon, lil b, mtv woodies, odd future, sunshine !, SxSW, theopalas london, two door cinema club
Posted by admin | Filed under haha, who's the new kid

Baby Kinn went down to HMV to buy her first ever album ! Tooooo cute xx