Posted by admin | Filed under ?
My Hero this week is my Mum for making me persistent in finding my lyric book and helping me find it in the pile of hats ! That seriously made my week Mama !
My Zeroes this week are my eyeballs…they keep stinging and I think I might need glasses. I've always wanted glasses cos I like le geek chic. But when it comes down to it…i think i'd get really annoyed with them always slipping down my nose ! Will probably head to specsavers with my fingers crossed next week.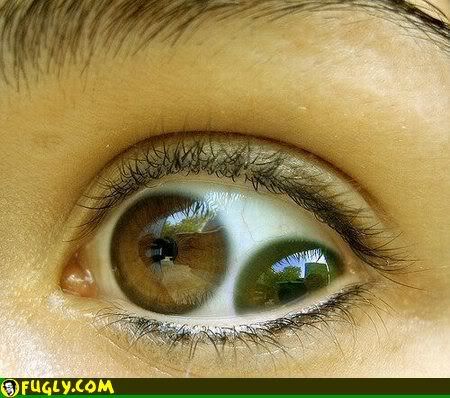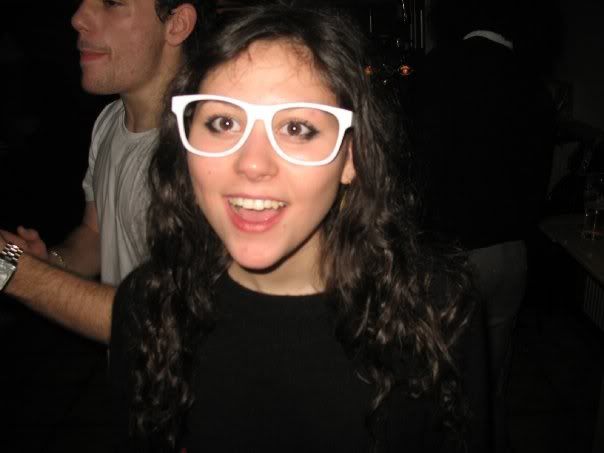 Tags: Doolittle, eyeballs, heroes & zeros, lyric book, my mama
Posted by admin | Filed under ?
My heroes of the week are Jamie Cullum and co for having me on their amazing tour ! Thank you so much !
Watched his show every night and learned so much …extremely inspriring ! Jamie made me want to practice my piano …and I have gotten right back into it ! Jamie's band and crew are a lot of fun too. So thanks for the music, the laughs, the drinks, the yummy catering, and Tom's sleeping fish face !
Hairy Jamie and Jamie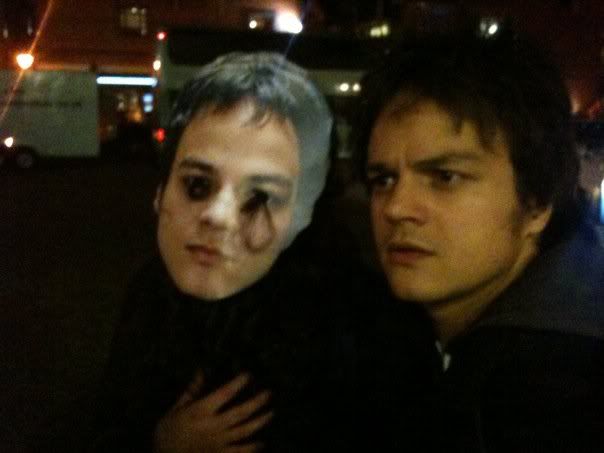 The stage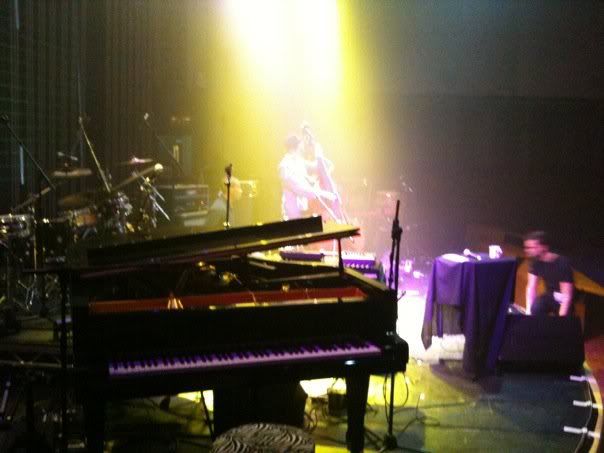 My Zero of this week is that I lost my lyric book. I'm really hoping that it's not lost it's just hiding cos it means a lot to me. I wrote my whole album plus many many more inside it so if you find it…please let me know ! I would love you forever ! It's metallic colour and the pages are blank (meaning no lines..obviously my writing is in them). This is what it looks like >>>

Tags: band, crew, eliza doolittle, heroes & zeros, jamie cullum, lyric book, mask, metallic, note book
Posted by admin | Filed under ?
My heroes of the week are Alphabeat for having me on tour with them. They are all loverly people and I had a really great time, thanks SO much for having me !

And my Zeros of the week are all boys who wear too tight skinny jeans with rugby physiques and chunky high top trainers….saw way too many of those this week…i thought that phase had been and gone ! Bad look !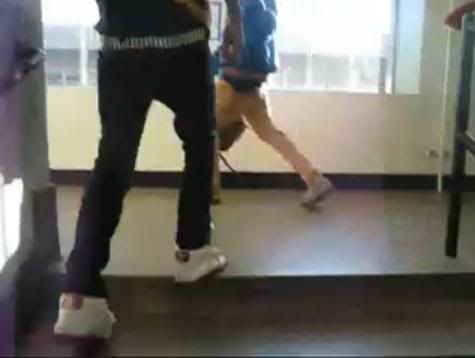 Tags: alphabeat, Doolittle, heroes & zeros, skinny jeans with high tops
Posted by admin | Filed under ?
My Zero this week is the volcano cos I feel bad for everybody who has had their holidays messed up …at least it's SUNNY HERE !!!


At the same time the Volcano is my hero because it means my Dad gets to stay in London for a bit more and I get his company before he goes to work abroad ! And also I was thinking, maybe this is natures way of saying 'No more flying, please.' But at the same time, I think volcanoes emit a lot of CO2 as well so maybe I'm just away with way too many hippied out fairies right now ! It is strange but quite nice not having any planes in our blue skies !

Tags: ash, dad, Doolittle, heroes & zeros, planes, volcano
Posted by admin | Filed under ?
Lloyd Wade is my hero this week. Thank you so much Lloyd for singing with me at my single launches !!! Did you hear him ? He's amazing !

My Zero is Katie Price for trying to sell a baby make-up kit. Parent's should try to maintain their children's innocence for as long as possible. Putting make-up on any children is disgusting, let alone under 5s ! And Katie Price has been modelling it on her own boobla, Princess.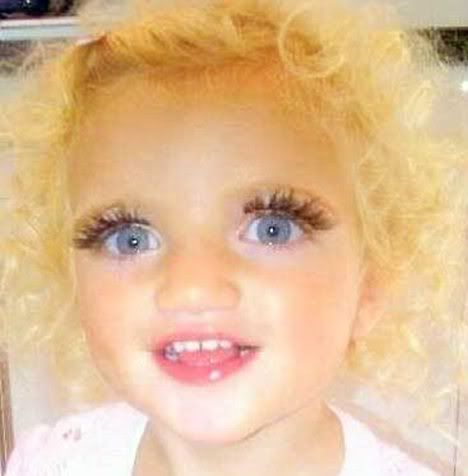 Princess looks absolutely adorable with no make-up on. That's the whole point of being a kid.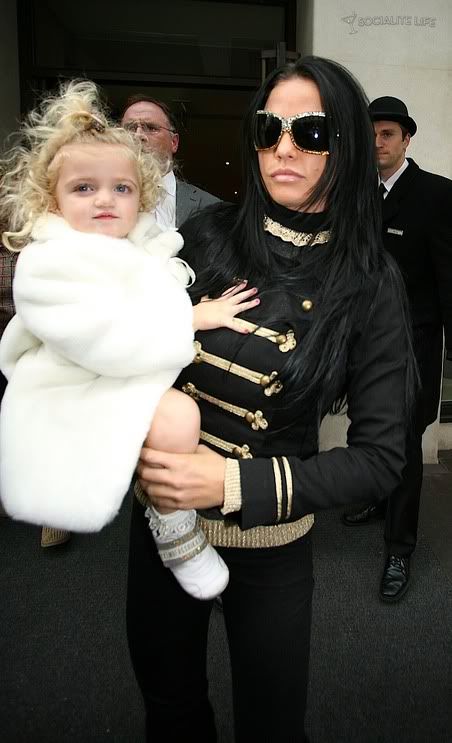 Tags: heroes & zeros, jordan, katie price, kids make up, lloyd wade, princess
Posted by admin | Filed under ?
My Heroes this week is everybody who's been coming down to my gigs and making the atmosphere so AMAZING and making it so much fun for me ! I love seeing new faces in the crowd and I also love seeing faces I know ! Big Up to Kev and SteveGIGSLEGEND !
My Zero this week is my favourite tights I keep having to re buy. They're the ones on the cover of my EP with little hearts on…I have bought about 10 pairs over all cos they ladder nearly every time I wear them…check me last night at the pop up store event in Whiteleys they must have laddered just before I got there ! ARRGGHH !

Tags: crowd, heroes & zeros, ladders, tights