Posted by admin | Filed under art, my eyes
I found this knitted bicycle in New York and apparently there are tonnes of colourfully knitted things floating around the city !

Tags: colourful, knitted bicycle, new york
Posted by admin | Filed under laydee of the week, style
Is the delectable Susie Bubble ! I met her at New York Fashion Week and fell in love with her Ralph Lauren sequinned trousers (i've become a bit of a polo freak due to some of my best friends becoming so obsessed, they call themselves 'lo-life').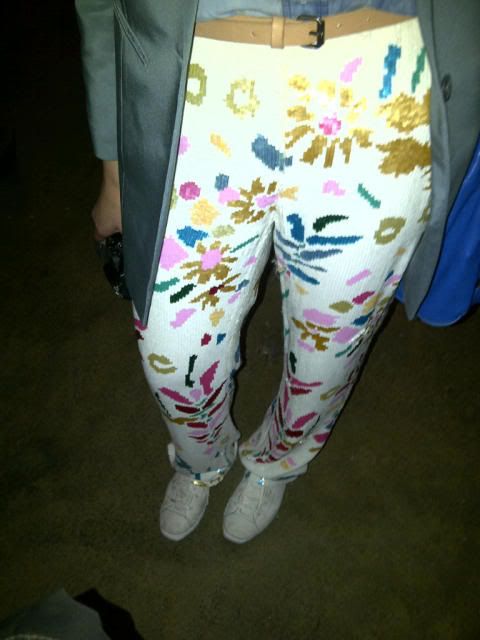 Anyway, since i met her, I checked out her amazing blog called "Style Bubble" and it's a really good read and perve ! I love her outfits, they're always so different and colourful. She has a very cute face. And she knows a hell of a lot about fashion ! ! ! She could say what I was wearing that day faster than I could !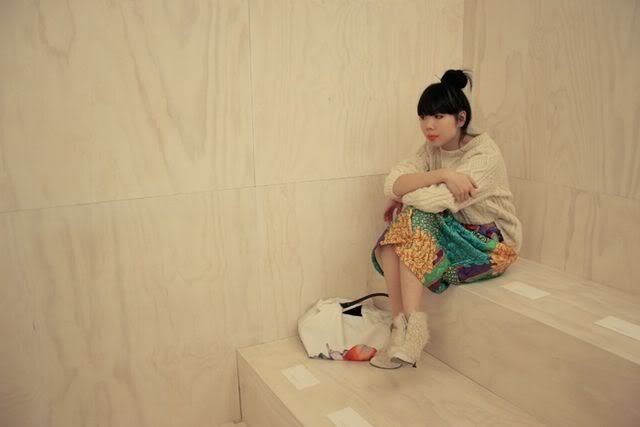 Tags: Doolittle, fashion week, laydee of the week, new york, style bubble, susie bubble
Posted by admin | Filed under Doolittle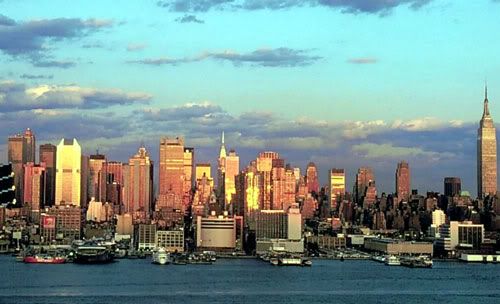 Hey Guys, I'm going to be playing a gig in the Big Apple on the 10th of February at Joe's Pub, on 425 Lafayette Street, New York, NY 10003. Tickets are available >>> HERE
Posted by admin | Filed under Doolittle, my eyes

Watching the skyline as I waved goodbye !
The one lame thing about America is the incredible amounts of advertising so it was quite refreshing to see this blank billboard on the way to the airport !

Then I looked down and saw the biggest bruise from the video and when I was…..ooooo won't give too much away !

Tags: billboard, bruise, Doolittle, empty, my eyes, new york, nyc, skyline
Posted by admin | Filed under art, my eyes, yummy
This is my favourite New York building, along with the Chryssler (can't spell i know) but I always try and see this one ! It's the flat iron building right where Broadway meets 5th avenue.


A beautiful graffitti laydee on the shutter wall…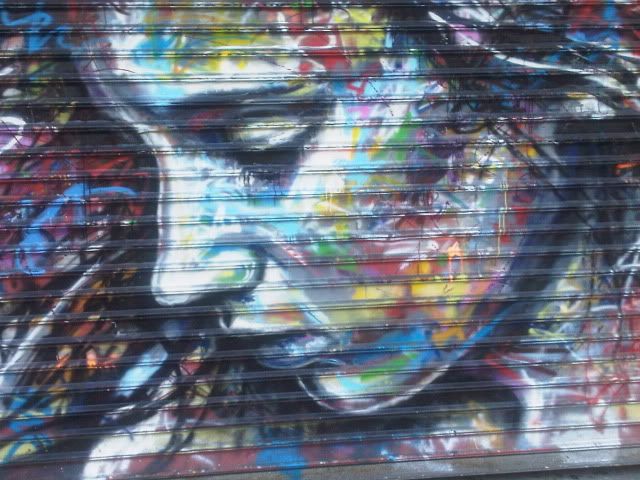 Amazing Andy Warhol perfume bottles. Random but I really like them.


Kissing Horsies…incredible photograph …it doesn't seem real,i thought it was a painting but they are real horsies smooching and loving !


A lonely cloud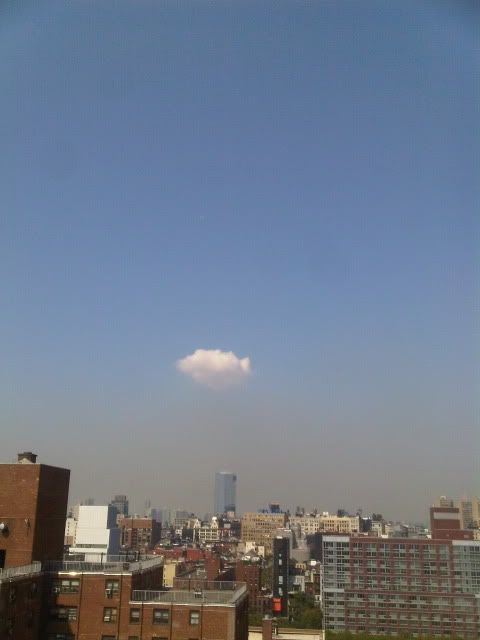 If you look really carefully there is a tiny white dot right above the cloud…that is the moon ! It looked way better in real life. Prob due to my shit camera. Am working on getting a very dope Panasonic soon !
Tags: andy warhol, camera, cloud, flat iron building, graffitti, horsies, kissing, lonely cloud, moon, moon cloud, new york, perfume, photograph