Posted by admin | Filed under laydee of the week
I've decided to put 2 beautiful laydees as my laydee (s) of the week as Molly Schiot and Cass Bird wonderfully directed my video for Rollerblades this week ! They are amazing creative laydees who seem to capture youth in a sexy but not trashy way so perfectly. All their work is so beautiful and all the people they work with are so damn cool…i thought that I wouldn't fit. But they made me feel great and we had so much fun shooting the video ! They are a truly incredible team, I've never seen two people work so well together. Thanks so much Laydees !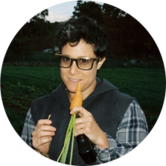 Tags: cass bird, directors, lower east side, molly schiot, nyc, rollerblades, video
Posted by admin | Filed under Doolittle, my eyes

Watching the skyline as I waved goodbye !
The one lame thing about America is the incredible amounts of advertising so it was quite refreshing to see this blank billboard on the way to the airport !

Then I looked down and saw the biggest bruise from the video and when I was…..ooooo won't give too much away !

Tags: billboard, bruise, Doolittle, empty, my eyes, new york, nyc, skyline